1978
This is the year a Royal Decree creates Bahri, the public company. Initially known as NSCSA, owned 22.55% Public Investment Fund (PIF), 20% Saudi Aramco Development Co. (SADCO), 57.45% listed (Tadawul).
40+
Forty years of growth turns a small multipurpose vessel company into a world leader in maritime logistics and transportation conglomerate.
95
A large fleet of 95 modern, state-of-the-art vessels that are built to the highest standards enable Bahri to serve 150 ports worldwide.
An Unrivalled Operator
Our global clients rely on Bahri's drive and scale to deliver excellence.
1
VLCC Leader
We are one of the world's largest owner and operator of Very Large Crude Carriers (VLCCs) with a total capacity of more than 13 million DWT.
2
Chemical Tankers
We are proud to be the largest owner and operator of chemical tankers in the Middle East. Our operational fleet is approximately 1.3 million DWT.
3
Logistics Record Breakers
Our fleet has carried the largest and heaviest pieces of cargo ever transported.
1978
1979
1983
1990
1991
1993
1996
2001
2002
2010
2011
2012
2014
2015
2016
2017
2018
2019
2020
2020
2020
2021
2022
1978
Established as a joint-stock company in October.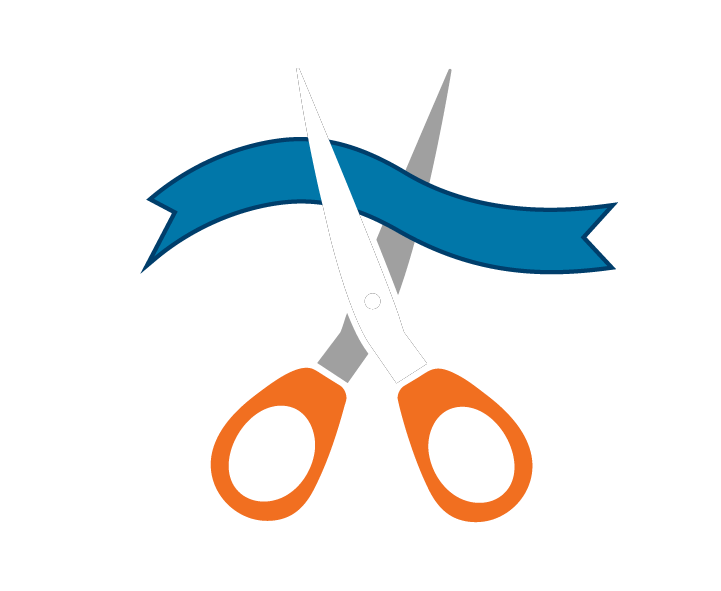 1979
Charters vessels and grows operations into the USA.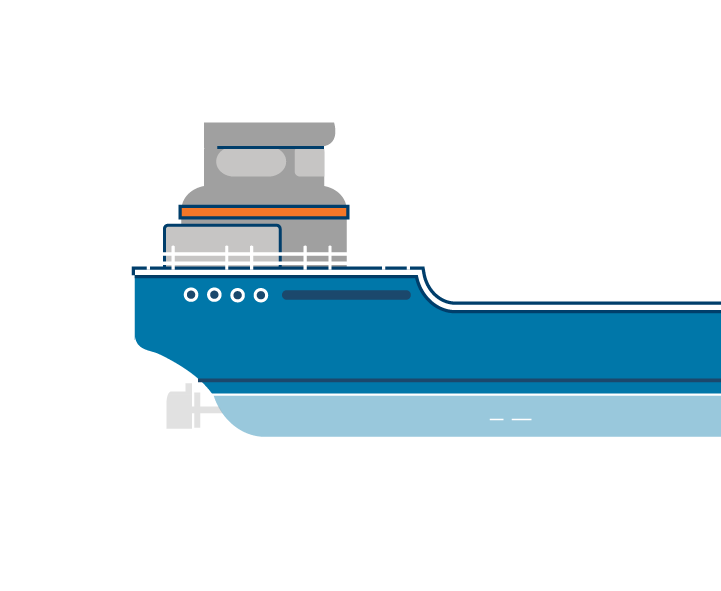 1983
Joins the general cargo segment as a national carrier.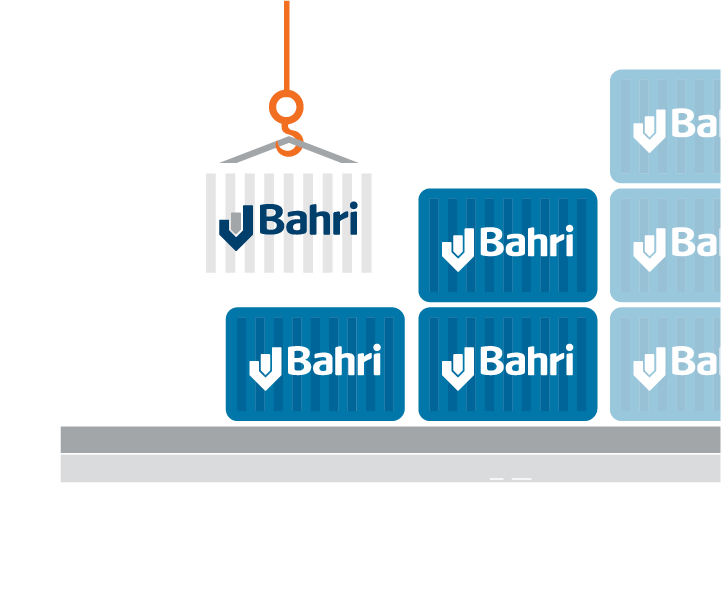 1990
Diversifies into chemical transportation via a joint venture with SABIC.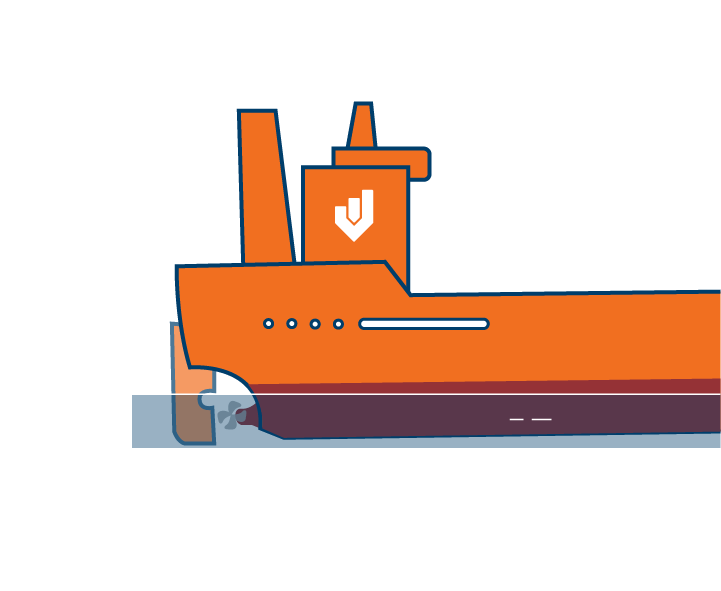 1991
Opens first office in the USA.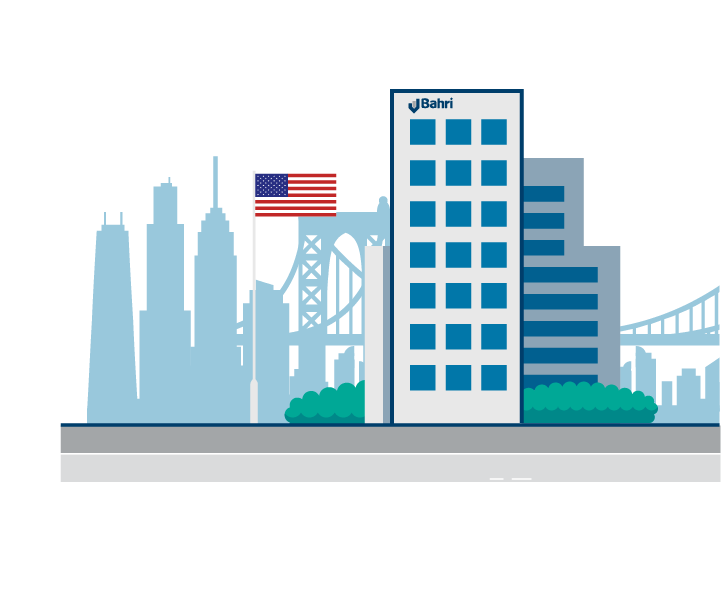 1993
Opens first office in the UAE.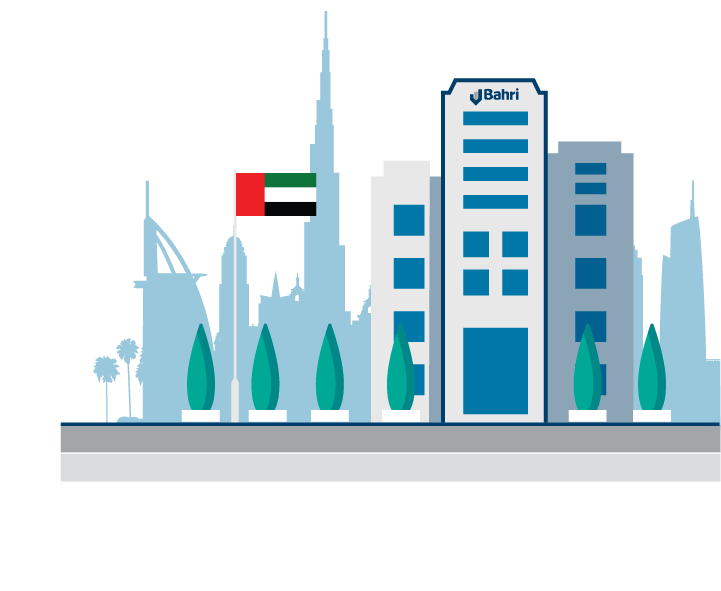 1996
Carries crude oil for the first time.
Brings technical ship management in-house.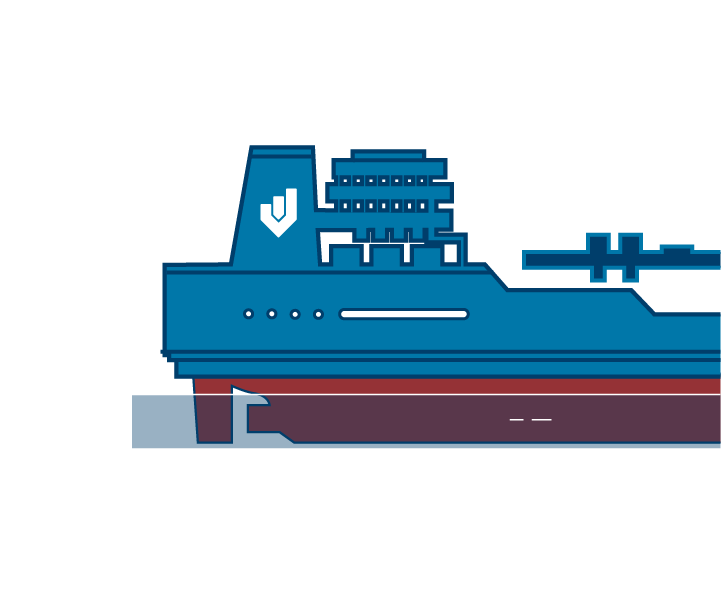 2001
Expands office base into India.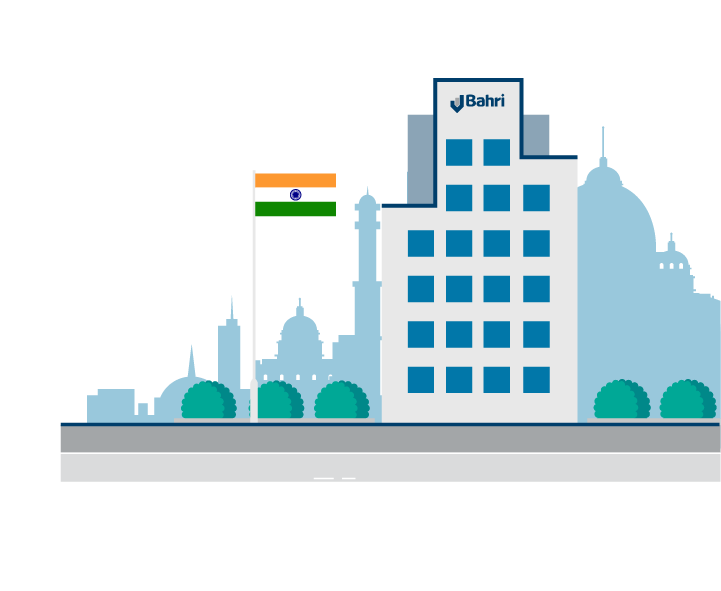 2002
Starts freight forwarding service.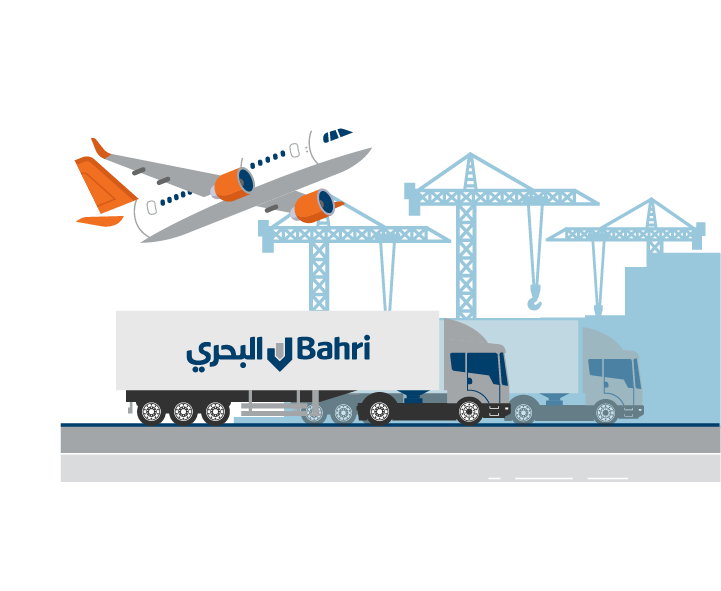 2010
Diversifies into dry bulk via a joint venture with ARASCO.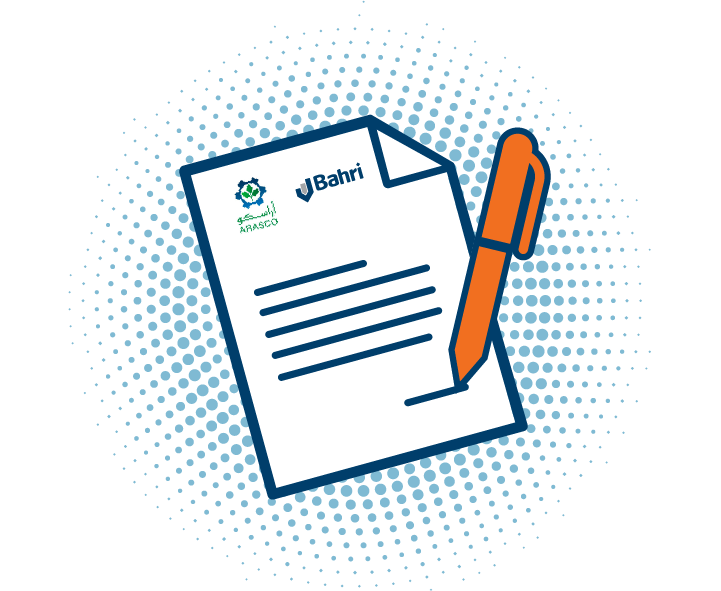 2011
Bahri Logistics orders six RoRoConplus vessels.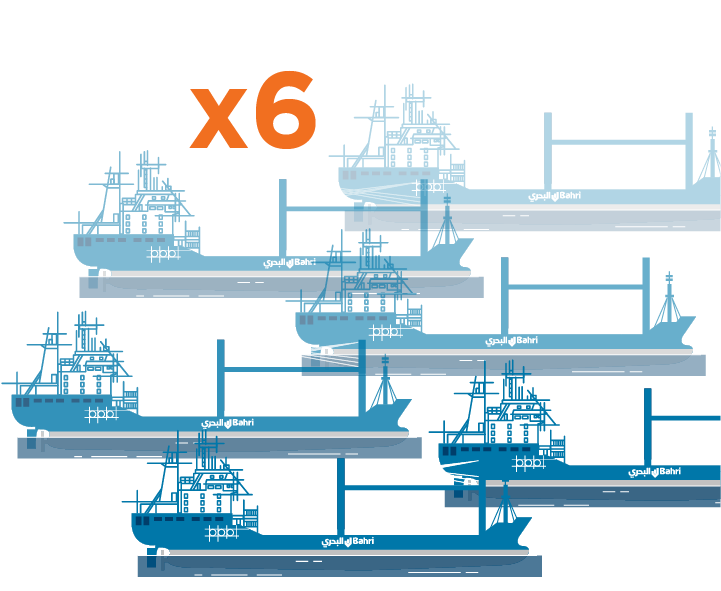 2012
Bahri Dry Bulk orders five Kamsarmax dry bulk vessels.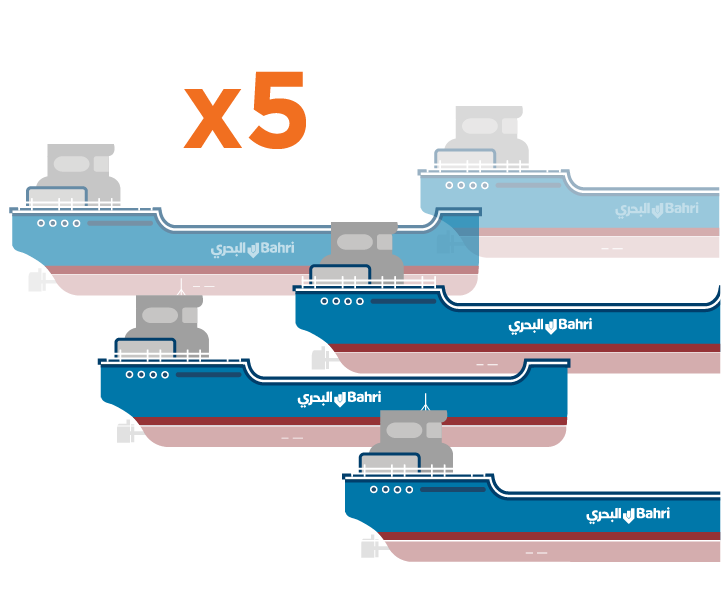 2014
Historic merger with Vela.
Exclusive VLCC carrier for Saudi Aramco CIF sales.
Share capital reaches SAR 3.9 billion.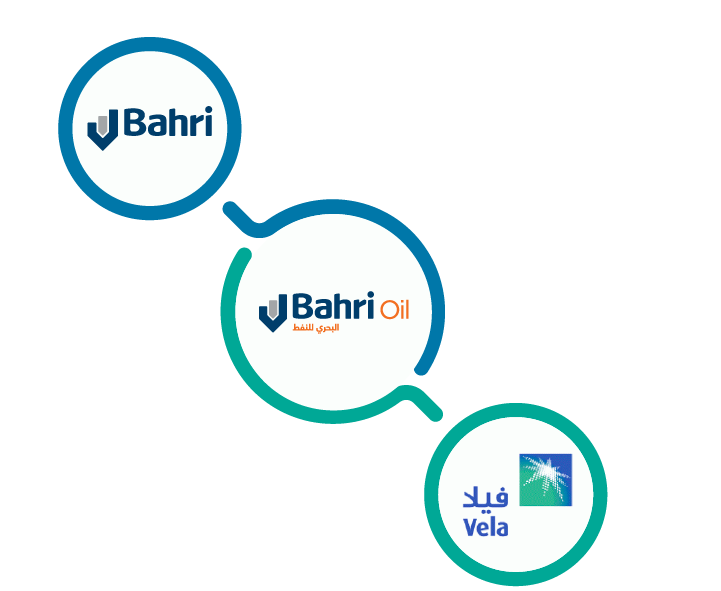 2015
Bahri Oil orders ten VLCCs.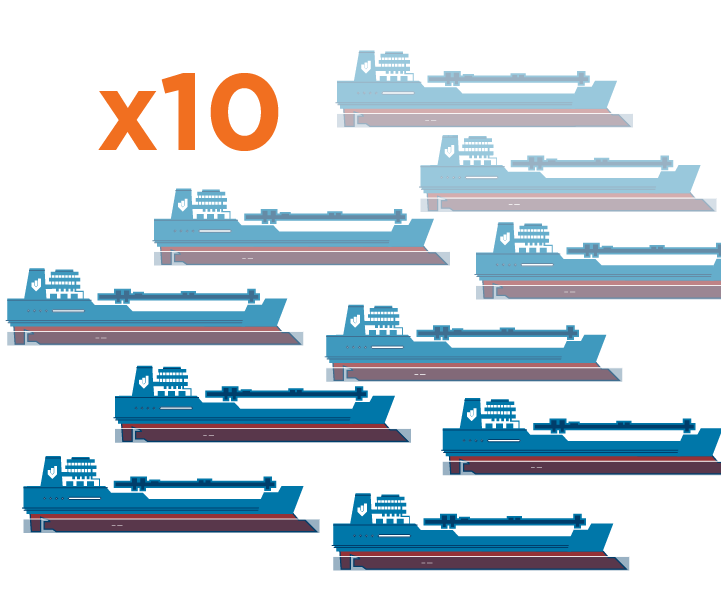 2016
Launches $1.5 billion shipping fund with APICORP.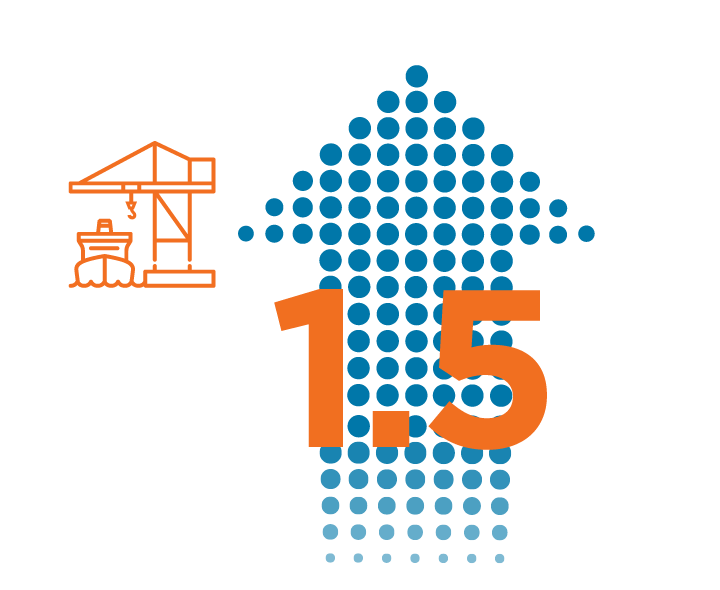 2017
Launches BahriBolloré Logistics and Bahri-Bunge Dry Bulk.
Receives five VLCCs from Hyundai Heavy Industries (HHI).
Inks agreement to build an offshore sector shipyard in the King Salman International Complex for Maritime Industries and Services, Ras Al Khair.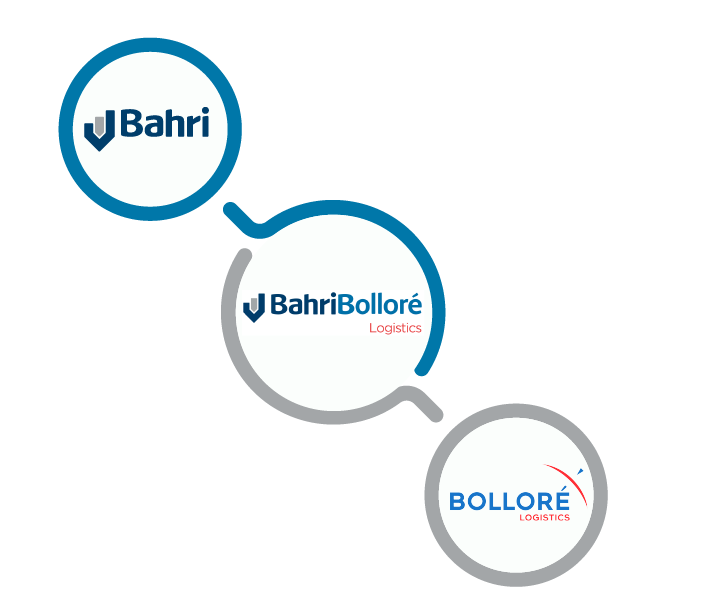 2018
Receives five VLCCs from HHI.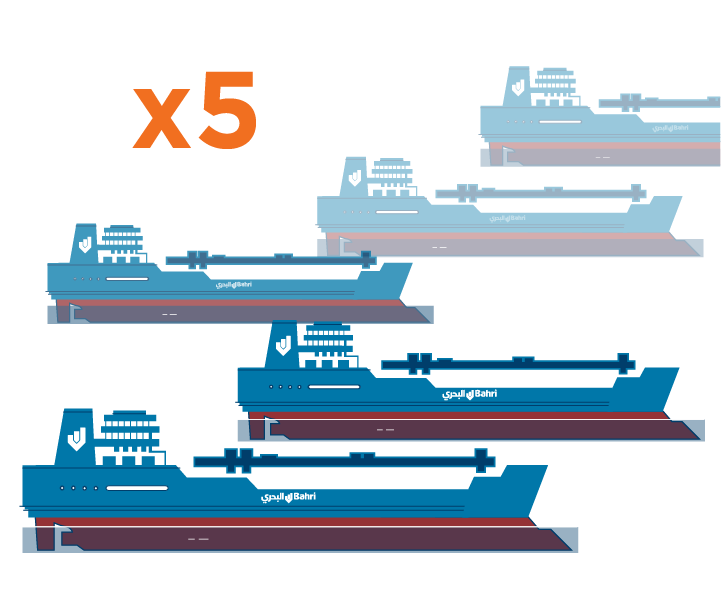 2019
Signs MoU with International Maritime Industries (IMI) and Hyundai Heavy Industries (HHI) for the building of new VLCCs.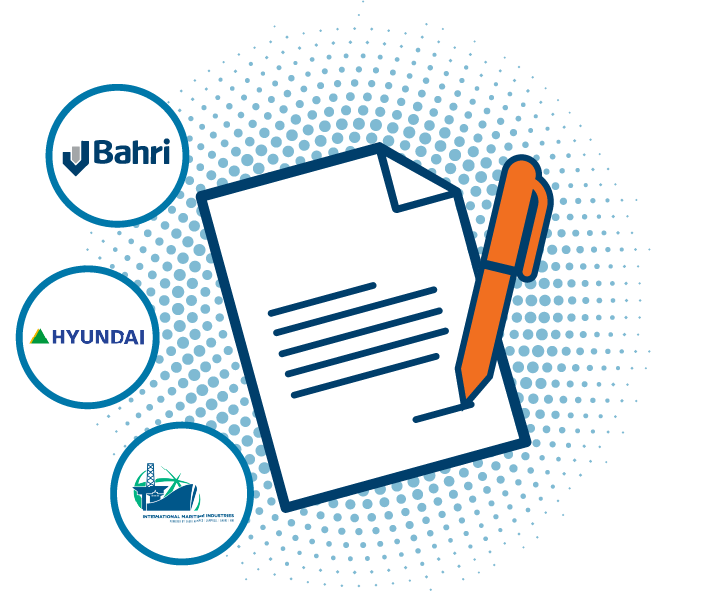 2020
Build 10 new Chemical Tankers from Hyundai Mipo Dockyard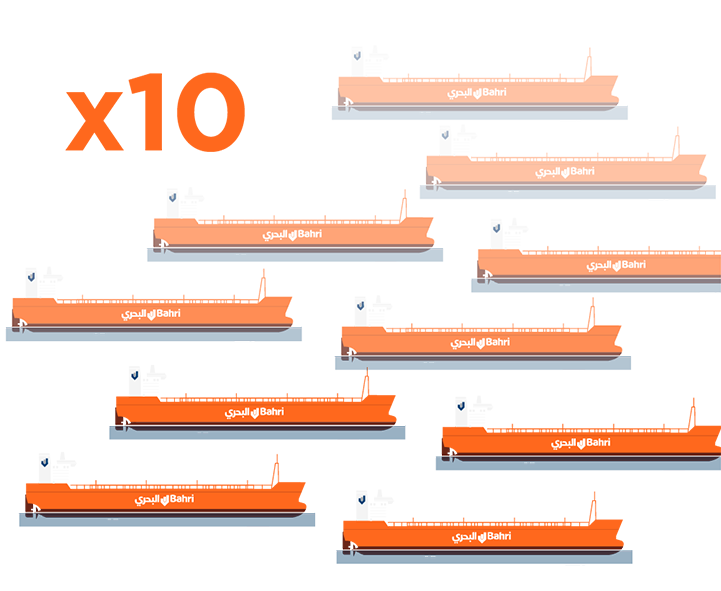 2020
Establish the National Grain Company, a joint Venture (JV) between Bahri and SALIC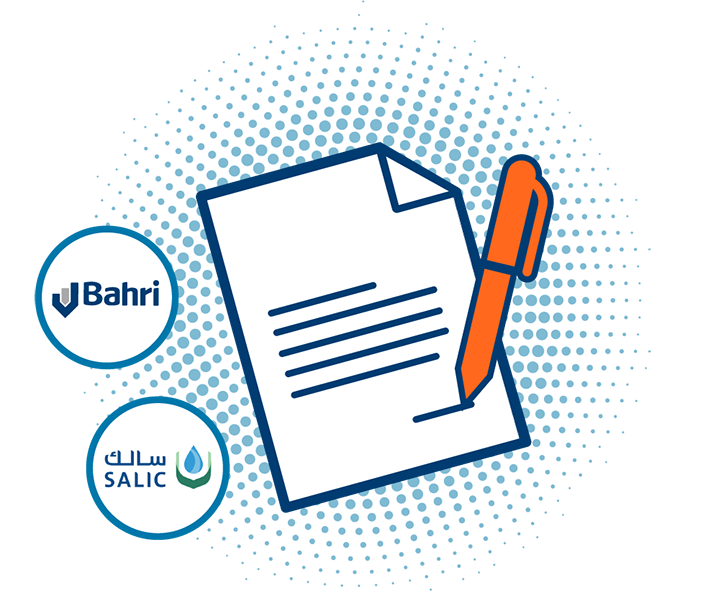 2020
Received 4 Dry Bulk Carriers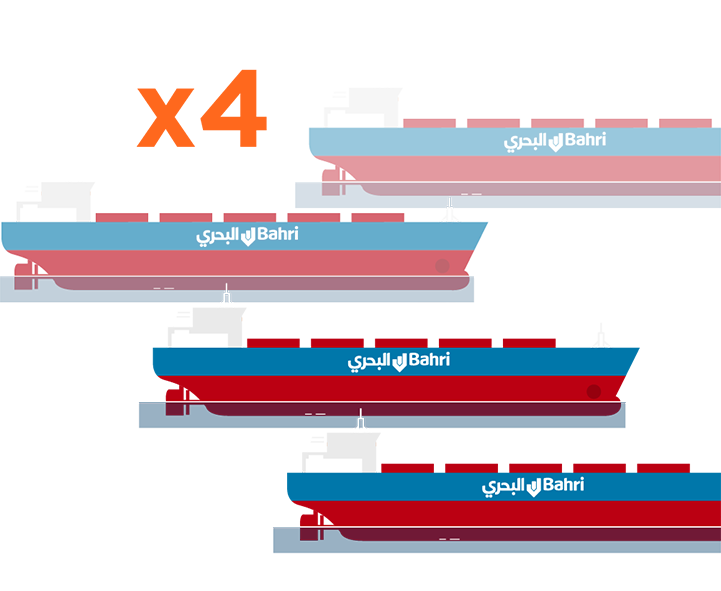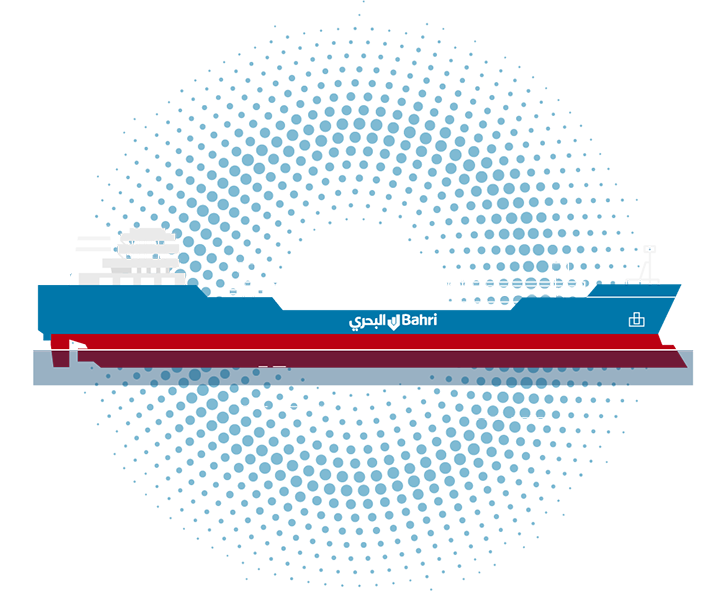 2022
Launching Bahri Floating Desalination Plants Project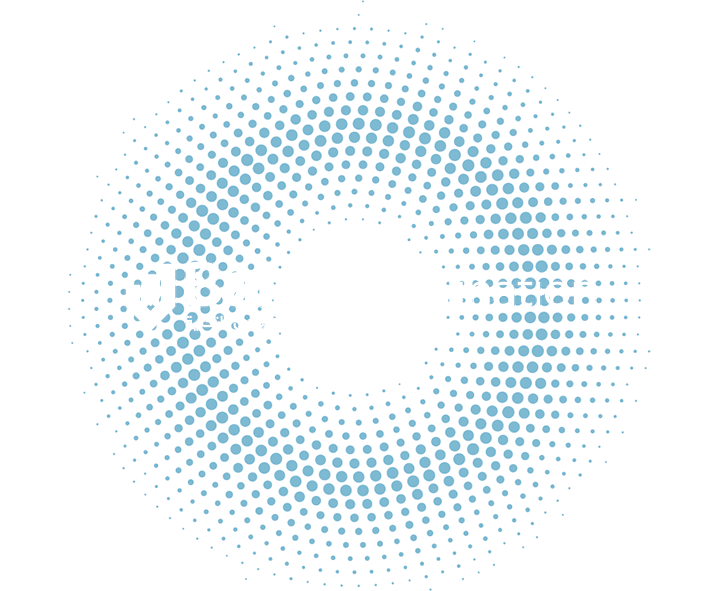 Get updates on email
Sign up to get a useful round-up of the best news & insights in the shipping industry.